You are here
Navsheen Kaur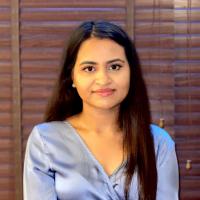 Contact
PhD Student
Theme 1 - Preparedness
King's College London
Navsheen Kaur is a PhD student at the Faculty of Life Sciences and Medicine at King's College London. Before commencing her PhD, she pursued her master's degree in Developmental Neuroscience and Psychopathology and her BSc degree in Psychology and Language Sciences from UCL. 
She was previously working as a postgraduate associate at the Yale Centre for Emotional Intelligence on a project on measures of social and emotional learning for preschool children. She has also worked as a counselling psychologist and psychometrician which has provided her with a clinical perspective in understanding the complexity of learning during emergency preparedness and management.
In the last few years, she has worked with hospitals, research and education centres which has made her realise her passion for a multidisciplinary approach in understanding and evaluating health emergency preparedness exercises (HEPEs) and the wider benefits of this research in informing educational practices, global social and economic policies and healthcare systems. 
During her PhD, she will be working under the supervision of Gabriel Reedy under the Preparedness theme on understanding individual and community-based learning through HEPEs and how HEPEs can help strengthen health and wellbeing before, during, and after emergencies and disasters.