You are here
Dr Dale Weston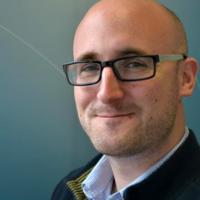 Contact
Research Fellow
Theme 2 - Resilience
Public Health England
Dr Dale Weston is a Research Fellow working in the Emergency Response Department Science & Technology Behavioural Science team at UKHSA. His interests lie in the application of Social and Health Psychology theory and research within the context of public health, with a particular focus on emergency response and communicable diseases. Dale is co-lead of Theme 2 (Resilience) and Public Involvement lead within the National Institute for Health Research (NIHR) Health Protection Research Unit in Emergency Preparedness and Response.
Dale has led on several national and international projects, including as a deputy-work package lead on the Horizon 2020 funded Meaningful Integration of Data Analytics and Services (MIDAS) project, work package lead on the Horizon 2020 funded PReparedness against CBRNE threats through cOmmon Approaches between security praCTItioners and the VulnerablE civil society (PROACTIVE) project, and project lead on several research projects within the NIHR HPRU in Modelling Methodology. Dale's work has also involved conducting a behavioural analysis and mental health needs assessment for the UK Overseas Territories, and the co-delivery of a behaviour change and outbreak response workshop for public health experts and emergency responders within the Africa region, facilitated in partnership with Africa CDC. Dale's research collaborations have involved work with a broad range of governmental, academic, practitioner, and charity organisations.
Dale is also currently co-theme lead on the NIHR HPRU in Modelling and Health Economics and works as a researcher on the NIHR HPRU in Behavioural Science and Evaluation.