You are here
HPRU Year in Review - 2022/23
21 July, 2023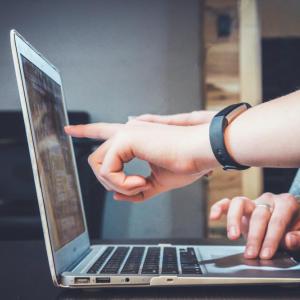 In 2022/23, our Health Protection Research Unit in Emergency Preparedness and Response (HPRU EPR) at King's College London has continued to make significant progress in a variety of areas. We have shifted our focus from a largely COVID-19-focused portfolio of projects to a broader range of health protection research activities, as originally envisaged in our pre-pandemic business plan. 
We have had another productive year, with 62 papers published, approximately £300K in new funding secured, and rapid research conducted in support of UKHSA's response to the Mpox outbreak. We have also advised UKHSA and the wider UK Government on a range of topics, including instances where we have been able to translate and apply outcomes directly from our research activity into suggestions for policy and practice. 
Key achievements from the past year include: 
A survey to assess household preparedness for emergencies among the UK population, with a particular focus on gathering baseline data on prearedness of people facing health inequalities and disparate risk at present.  

A world-first case-control study for specific types of shiga-toxin E.Coli (STEC) infection. 

A mixed-methods study to understand the experiences of men who are gay, bisexual, or have sex with men (GBMSM), incorporating a nested randomised controlled trial investigating the influence of motivational messages on adherence to protective behaviours. 
We have made good progress against all short and medium-term activities for the Unit this year, with a variety of impactful publications appearing and more in preparation/under review. We are also collaborating successfully with other HPRUs on several ongoing and new projects. 
We have achieved this while managing a change in UKHSA leadership and some disruption due to organisational transformation that has continued throughout this past year. Importantly, we have maintained our responsive research capability and have been able to support UKHSA and its partners to respond to new outbreaks and incidents. 
All our work is routinely informed by Public and Patient Involvement (PPI). This means that we involve people who have been affected by health problems or who have an interest in health research in the design, conduct, and dissemination of our research. PPI helps to ensure that our research is relevant to the needs of people and communities, and that it is conducted in a way that is ethical and respectful. 
We have a strong PPI network, which includes people from a variety of backgrounds and with a range of experiences. We involve PPI representatives in all aspects of our work, from the development of research questions to the interpretation of results – more to come on this soon, watch this space. We also provide opportunities for PPI representatives to share their experiences with others, through presentations, publications, and social media. 
We believe that PPI is essential for ensuring that our research is of the highest quality and that it has a positive impact on people's lives. We are committed to continuing to work with PPI representatives to ensure that our research is as beneficial as possible. 
We are proud of our achievements this year and look forward to continuing to make a positive impact on health protection in the UK. We are committed to working with PPI representatives and other stakeholders to ensure that our research is relevant, ethical, and respectful.