You are here
Julii Brainard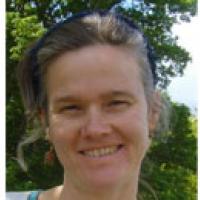 Contact
Senior Research Associate
Theme 4 - Improving the evidence base for risk assessment and risk reduction
University of East Anglia
Julii is a Senior Research Associate in Modelling Public Health Threats within the Norwich Medical School, at the University of East Anglia. 
With degrees in geography (SDSU) and environmental sciences (UEA) she has a diverse experience using quantitative methods in social science research. 
In addition to other topics, her previous research has included study of the risks of transport of hazardous waste, exposure to air and noise pollution in Birmingham, land use and climate change and rural residents' access to health care. Her ongoing interests include risk assessment, systematic reviews, epidemiological modelling and social inequalities.