You are here
Dr. Samantha K. Brooks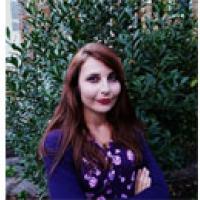 Contact
Post-doctoral Research Worker
Theme 1 - Protecting wellbeing during and after a major incident
King's College London
Dr Samantha Brooks is a psychologist with interests  in the impact of disasters on distress and psychological health disorders.
Since joining KCL in 2009 she has worked on a multitude of projects, with research encompassing interventions for doctors with mental health problems and addictions; obstacles preventing return-to-work after sickness absence in doctors; the stigma of illness for doctors with mental ill health; acceptance and perfectionism as predictors of fatigue and functioning in patients with chronic fatigue syndrome; the health economics of co-morbid musculoskeletal conditions and mental illness; and factors affecting stress in non-deployed military populations and comparable hazardous occupations in the civilian sector.
Her current research explores the effects of disasters on the psychological wellbeing of individuals in specific occupational groups (trauma-affected public sector organisations, primary care practitioners and emergency responders), and how to protect psychological wellbeing during and after major incidents.
The overall aim of this research is to develop, test and evaluate interventions to reduce the psychological impact of major incidents.