You are here
Fundraising for British Red Cross
28 March, 2016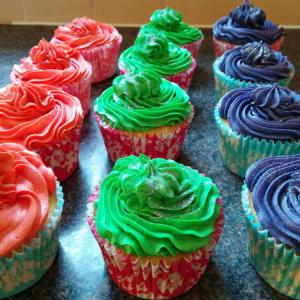 March saw the HPRU raising money to support the British Red Cross disaster relief fund with a cake sale and sponsored mud run.
Cupcakes, brownies and sponge cakes were the order of the day at our cake sale at King's College London. A brisk morning's sales saw us completely sell out and keep our staff and students well-fueled for their work.
On Sunday, March 20th, a team from the HPRU decided to burn off some of the cake calories with a 5 km run over a cross-country obstacle course in Surrey. The outdoor temperature was 4 degrees Celsius and there was no sun in sight. What was in sight was the team's commitment and enthusiasm to complete the journey together as a unit, despite mud-filled trenches, 10 foot walls, electric fences, and a swim across one very, very cold pond.
In total, the team raised over £600 to support the excellent work of the British Red Cross. Good work team!